Lower Key Stage 2 Performance
Lower Key Stage 2 Performance
18 March 2020 (by Penny Kemp (Nightingales))
An amazing performance under unusual circumstances!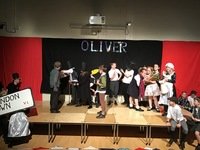 We are very proud of how our classes performed today under very unusual circumstances. They sang, danced, signed and acted with great enthusiasm and were a real credit to the school. We would also like to thank all our parents who were able to source costumes at very short notice.
Please make sure check your emails for the link to the video.
Visit our class pages for a slideshow of some pictures from the performance.
Thank you so much for your support and understanding.
Mrs Kemp, Mrs Whetstone and Mr Jones